Repeat Prescriptions
Medicines required on a regular basis can be ordered by handing your repeat prescription into the dispensary or
Online - click on the link at the top of this page
By posting the right hand side of the prescription through the red letterbox on the practice site by the front door
By post with a stamped addressed envelope
Please allow two working days before collecting your prescription.
Prescriptions ordered on Friday, Saturday, Sunday or Monday will be ready for collection on Wednesday.
If possible, please order your prescription between Tuesday and Thursday in order to ease the volume of prescriptions that need to be filled by Wednesday.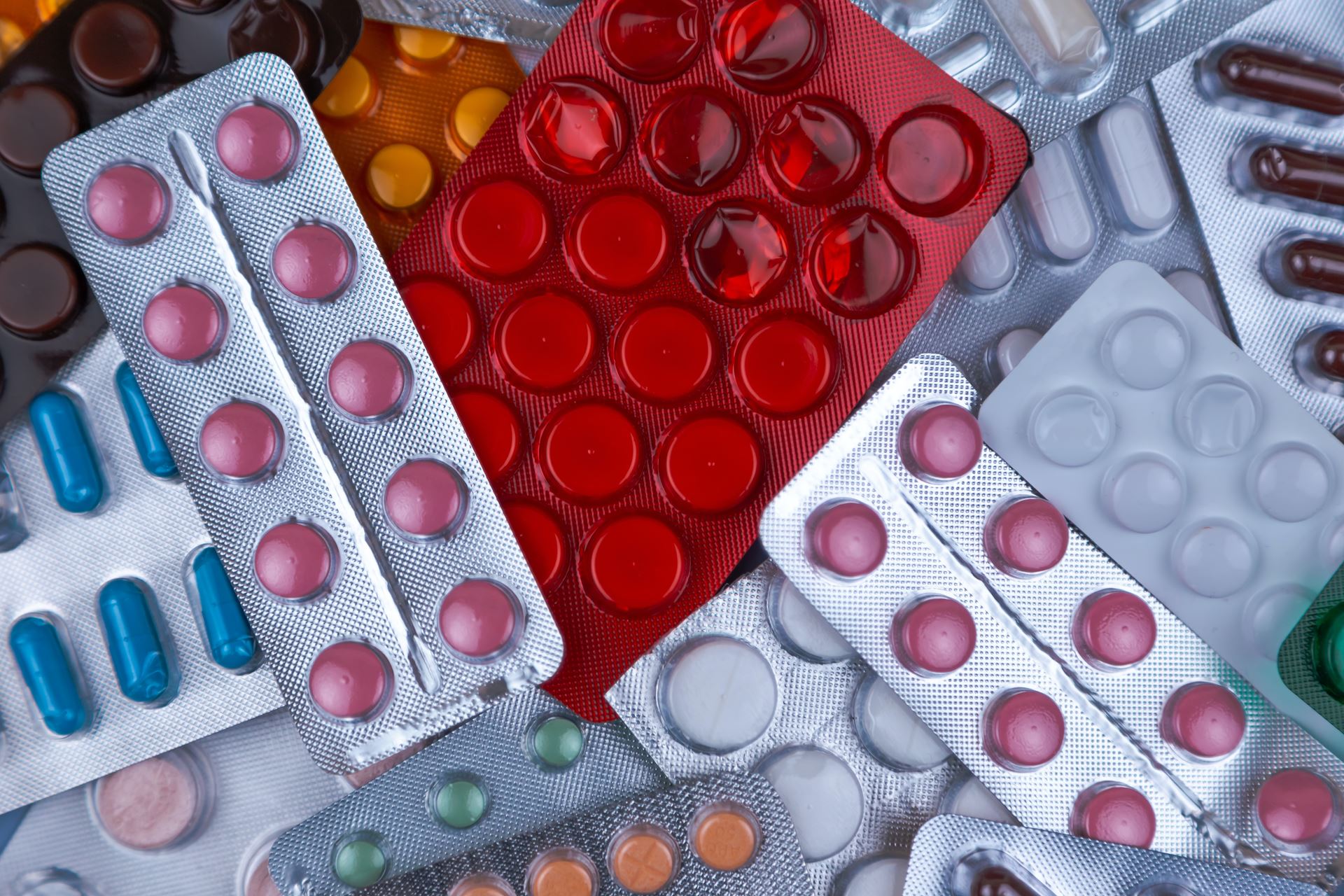 Chemist Deliveries
If you wish to have your medications delivered by the chemist you must ring the chemist direct and arrange this.
The telephone numbers are:
Elmwood 681069
Honley 661818
Holmfirth 683945
Dispensary
Dispensary Hours
| | |
| --- | --- |
| Monday | 08:30 - 12:30 & 13:30 – 17:30 |
| Tuesday | 08:30 - 12:30 & 13:30 – 17:30 |
| Wednesday | 08:30 - 12:30 & 13:30 – 17:30 |
| Thursday | 08:30 - 12:30 & 13:30 – 17:30 |
| Friday | 08:30 - 12:30 & 13:30 – 17:30 |
Medication Reviews
The receptionist may, at certain intervals, ask you to make arrangements to see the doctor or nurse before another repeat prescription is issued.
This is to ensure that your medications are working safely and effectively and allows you an opportunity to ask us any questions about your condition or medication.
Prescribing Support Service
Improving Access to Medicines
The practice has recruited two Practice Pharmacists who will be based at the surgery and will work as part of the extended practice team.
Our pharmacist will be based at the surgery on the following days;
Thursday: 16:00-20:00
Friday: 09:00-11:00
The role of the pharmacist will be to deal with a broad range of tasks around medicines and prescribing. The pharmacist has undergone extended training to equip them for the role. As an expert in medicines and their use, they will play a crucial role in supporting our patients. We know that having a pharmacist as part of the team improves safety and makes sure patients get the right effective medicine.
If you have any questions regarding your prescription or medicines the Practice Pharmacist will be your first port of call and will be happy to answer any questions. They can be contacted by ringing the practice on 01484 689111 to make your appointment or arrange a telephone consultation for advice.
Prescription Fees
Help with NHS costs
In England, around 90% of prescription items are dispensed free. This includes exemptions from charging for those on low incomes, such as:
those on specific benefits or through the NHS Low Income Scheme
those who are age exempt
those with certain medical conditions
More information is available at NHS Choices
NHS Charges
These charges apply in England only. In Northern Ireland, Scotland and Wales prescriptions are free of charge.
Prescription (per item): £9.65
12-month prepayment certificate (PPC): £111.60
3-month PPC: £31.25
If you will have to pay for four or more prescription items in three months or more than 14 items in 12 months, you may find it cheaper to buy a PPC.
Telephone advice and order line 0845 850 0030
General Public - Buy or Renew a PPC On-line
There is further information about prescription exemptions and fees on the NHS website.